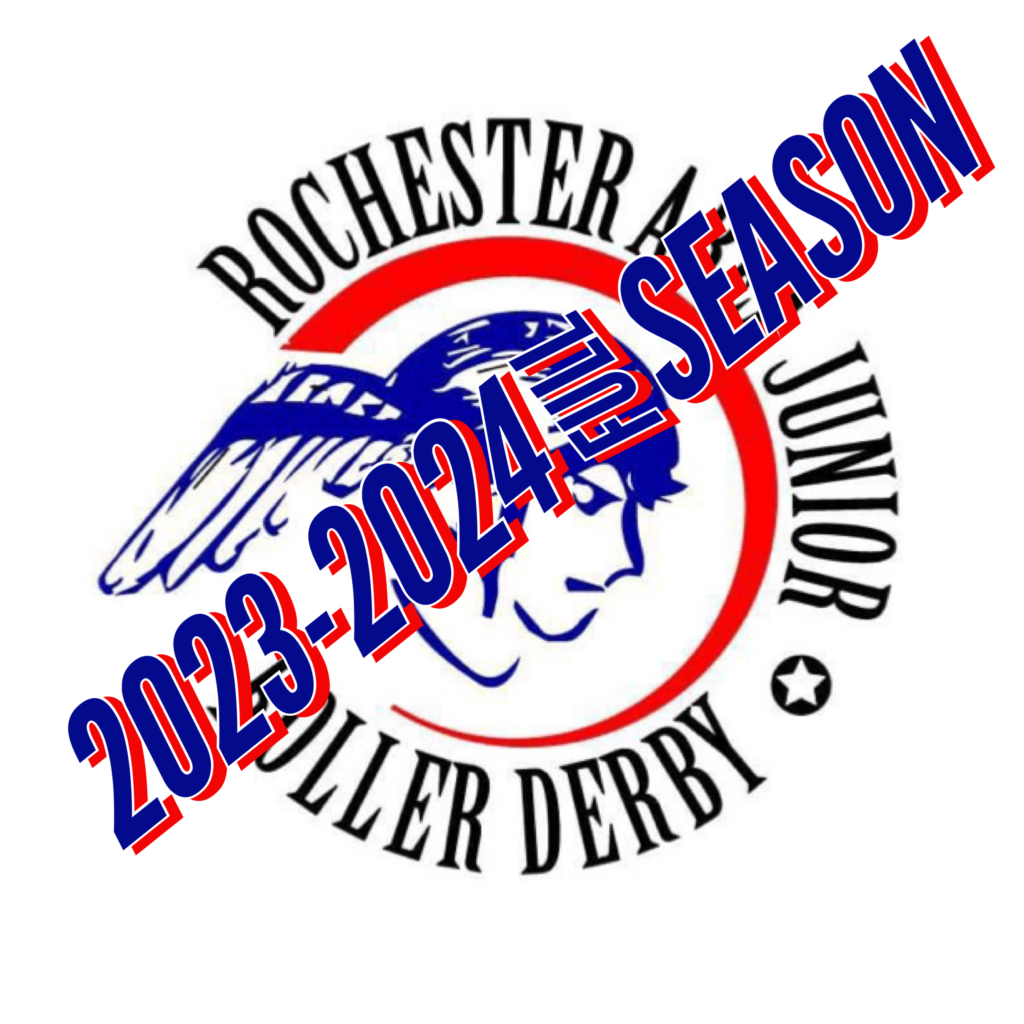 Rochester Area Junior Roller Derby accepts all levels of skaters ages 7-17. Younger skaters may be included if they are a good fit. We are registered with JRDA under their Open Division which means there are no gender restrictions. Skaters are most often grouped by assessed skill level, and occasionally by age, height, or skater preference.
Practices are held at 121 Lincoln Avenue in Rochester on Wednesdays Evenings and Saturday Mornings from September through May. Once your skater is registered, we will add you to the email list (RAJRD Google Group) and phone/text reminder list. If you are on Facebook, please join the league's communication group.
Try outs will be held on Saturday September 9 from 9AM-11AM and Wednesday September 13 from 6:30-8:30 PM (plan to attend BOTH sessions to allow time for skaters to achieve to their fullest potential).
For the week following try outs, practices will include the full league together from 9AM-11AM on Saturday September 16 and 6:30-8:30 PM on Wednesday September 20. Skaters will be grouped with others working on similar skills during this time and will practice with those groups through fall.
For 2024 there is a $100 registration fee with subsequent monthly dues of $45 per skater (total= $460 from September through May) The registration fee includes first month dues, JRDA registration, and JRDA insurance (Insurance covers US residents only, Canadians, please discuss travel/derby insurance with Morti!). Need based scholarships may be available.
Pay the full season registration and dues in advance (on/before September 9) to save $35!
Discounted Full Season Rate: $425
Payments accepted via our Square Site, PayPal, Venmo, Cash (please ask for a receipt) or check (made out to Rochester Area Junior Roller Derby, Inc.)
To register additional skaters, there will be an option to add them at the bottom of the online registration form.