May 20 2023
Rochester Area Junior Roller Derby
vs
The World
Schedule
Doors Open 11:30AM
GAME ONE 12:30PM
Rochester Area Junior Roller Derby QuickSilver vs The WORLD Charter Team
GAME TWO 3:00PM
Rochester Area Junior Roller Derby Jets and Bombers vs The WORLD Level 2 and Untouchables
---
Rosters
Congratulations Graduates!
RAJRD's favorite Seniors; Maggie Neato #26, AstroNaughty #21, Sunshiner #24, Hambergerler #333, and WaterFelon #4 all wrap up their journey as Junior Roller Derby players when this season concludes. Please join us in wishing them all the best as they graduate from high school and move on to their next big adventures! Congratulations are also in order for Roll Models Skate Tectonics, Professor Wrecks and Poison IV who each completed another step in their lifelong learning this year!
Officials
The Roster of Officials will be updated soon!
Upcoming Events:
June 10-11, 2023 JRDA Open Division Playoffs at the Dome in Rochester!
Summer Starters: Wednesdays in July or Wednesdays in August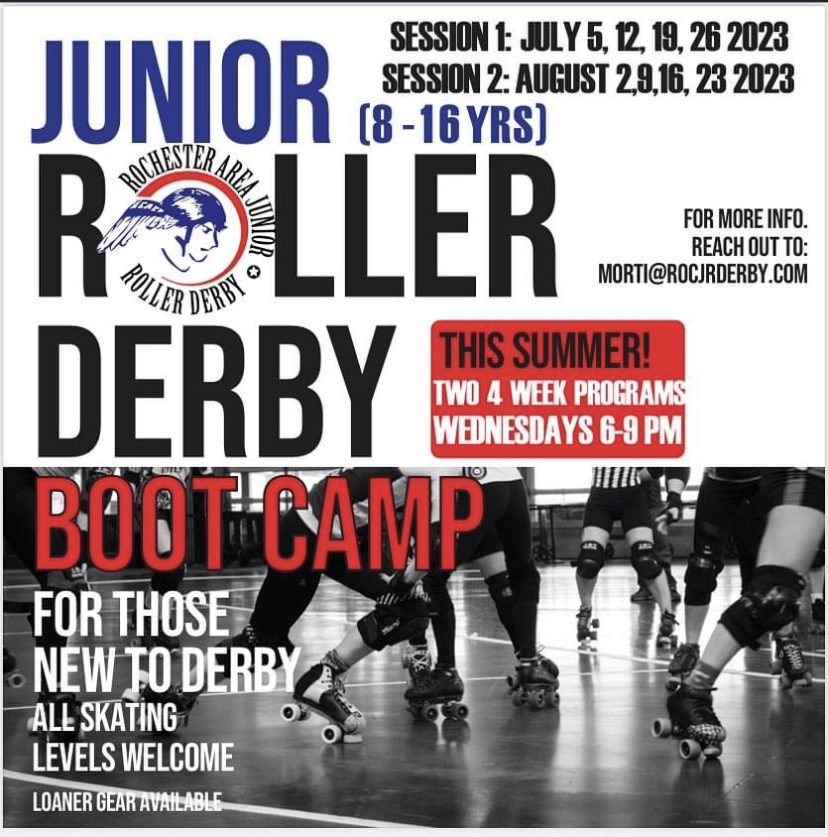 To get involved with Rochester Area Junior Roller Derby, just reach out.
Contact us through emails or our socials! Whether you're interested in Sponsorship, Volunteer Opportunities, Becoming a Member or something else, the info below will get you started!
Extra Special Shout Out to our friends on the opposite side of the Finger Lakes, Ithaca Roller Derby (especially Sleekit) who brought THE WORLD together for the games we are playing today!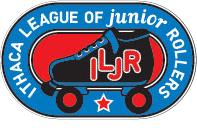 ---
Previous Game Program:
---
Spring Roll, April 29 2023
Schedule
Doors Open 10:00AM
GAME ONE 10:30AM
Rochester Area Junior Roller Derby QuickSilver vs Tri City Junior Roller Derby
GAME TWO 1:00PM
Rochester Area Junior Roller Derby Sharks and Rockers vs Rochester Area Junior Roller Derby Jets and Bombers
BONUS! GAME THREE 3:30 PM
Flour City Roller Derby Open Gender Scrimmage Showcase

QuickSilver Roster
Tri-City Roster
Rockers and Bombers
Sharks and Jets
Officials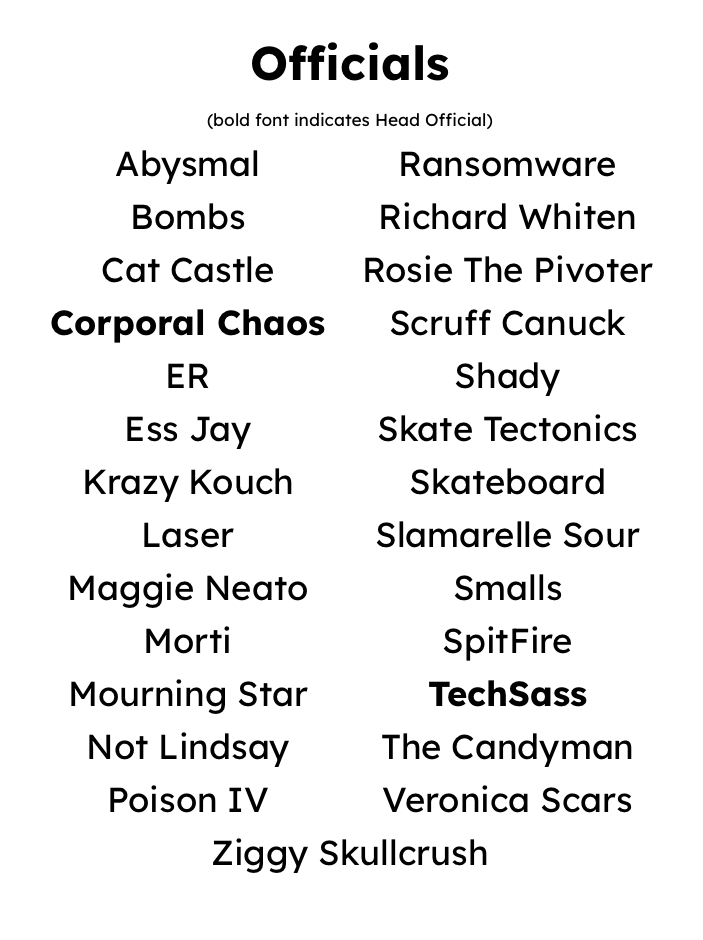 Acknowledgements
We owe a huge debt of gratitude to all of the organizations and businesses that have contributed to the success of our league this season!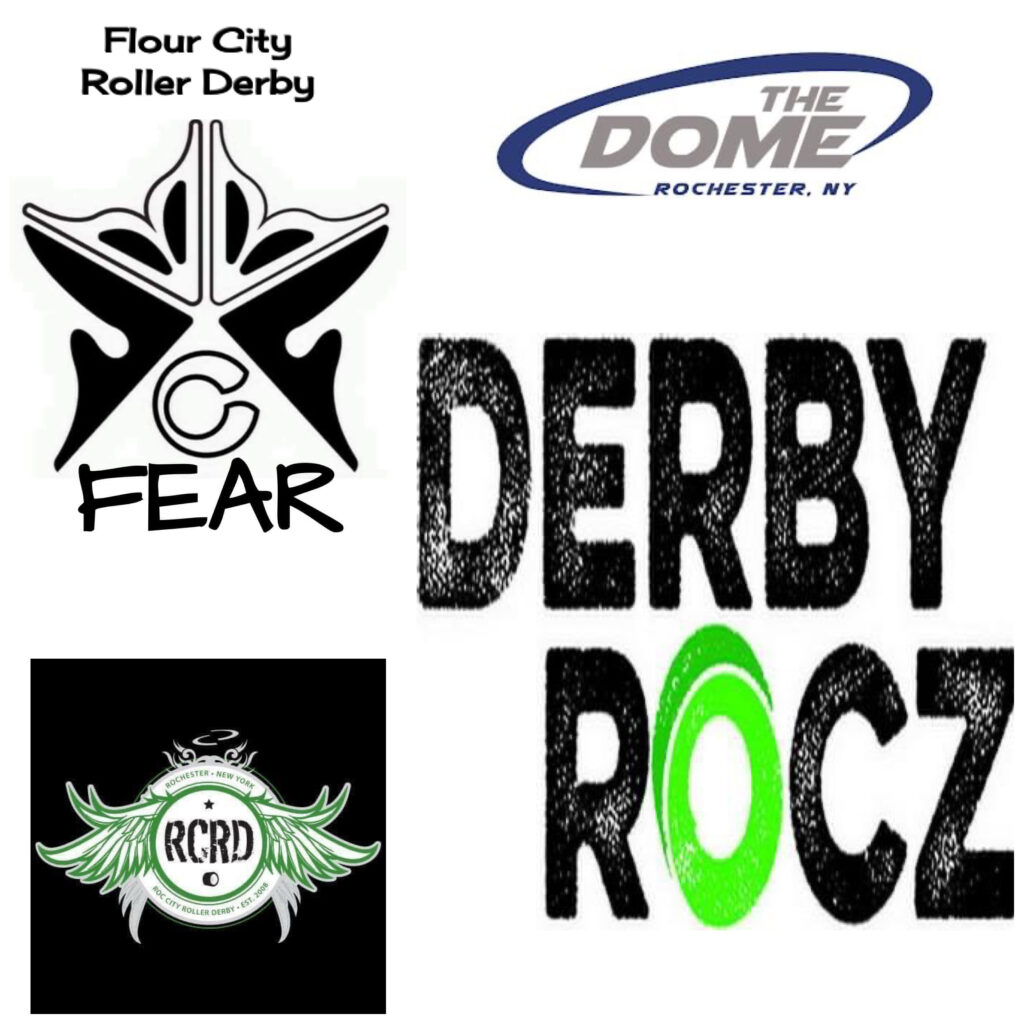 Next Game
Roll With RAJRD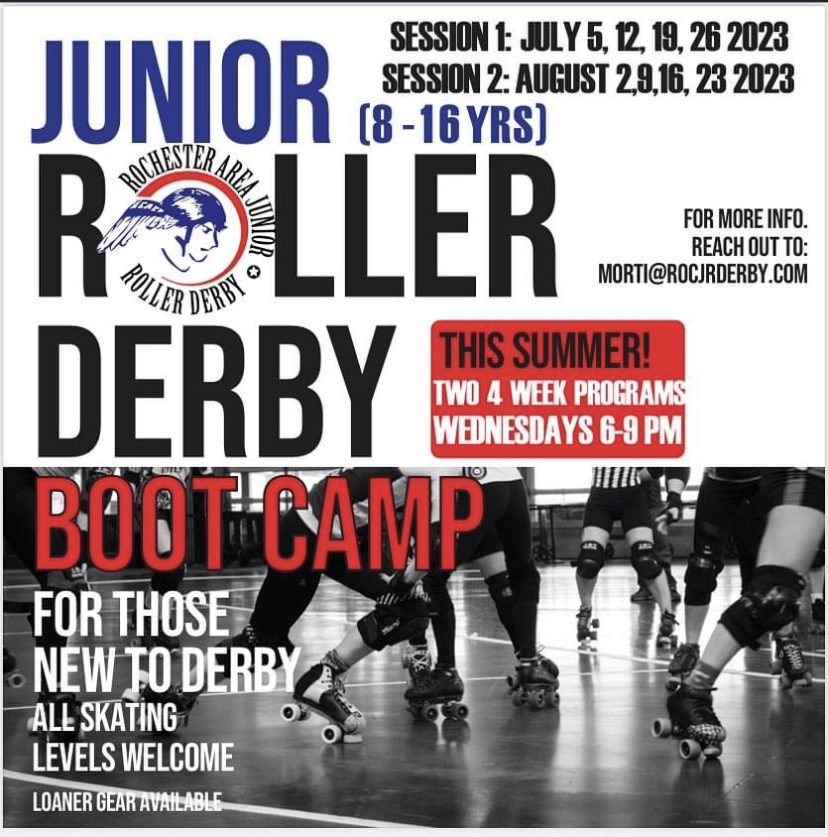 JRDA Open Division Playoffs June 10-11, 2023